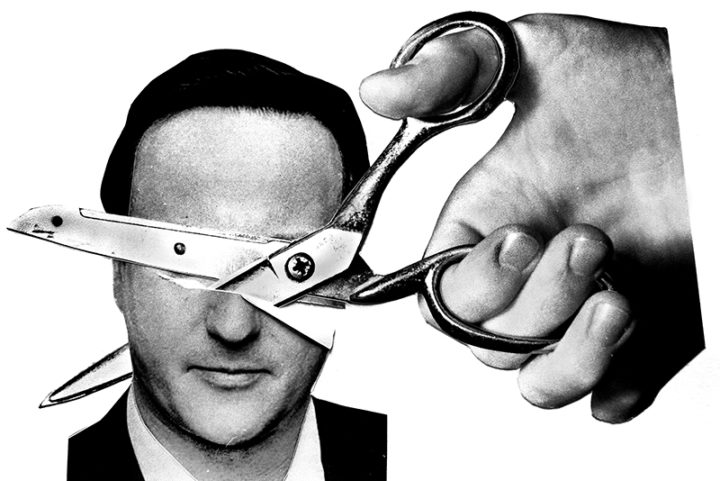 Having used Disphotic's last few posts to focus on the role of the creative arts in the context of recession and austerity it seems darkly ironic that right now should come news that the creative charity IdeasTap is to close its doors. Established in 2009 by Peter de Haan, part of the dynasty behind Saga, IdeasTap was intended to help young artists, photographers, film makers, musicians and actors weather the storm of the global recession. It has done just that, but it has now itself fallen victim to the current dearth of arts funding in the UK.
Cynical though I frequently am about the relationship between business and the arts, IdeasTap appeared to be an example of how well that relationship can sometimes work. The interests of each seemed clearly separated, and while I can only speak for my own experience there never seemed to be any sense that the commercial interests of de Haan or his companies intruded into the activities of the charity. As a resident editorial artist at IdeasMag in 2014 I produced a weekly photomontage that could be as acerbic and political as I wanted, and there was never a hint of editorial control or censorship of my choice of topics or way of approaching them (in marked contrast to more than a few editorial outlets which had turned similar images down for being 'too political').
As an organisation IdeasTap punched above its weight and brought a great deal to the arts in this country. It offered young artists a safe harbour, somewhere to tentatively test the waters of practices like grant writing and project management. It offered employment of various forms, indirectly through its advertising of creative sector jobs, and directly by commissioning its members to teach workshops, write articles and organise events. It formed partnerships with influential organisations like Magnum Photos and offered young people a chance to interact with these authoritative groups directly, starting on the road to establishing networks of their own. It offered financial backing for many, many projects that would have struggled to find money through other means, giving the small injections of capital that can be so key to early career projects, indeed to early careers themselves.
Above all IdeasTap created a network, a way for like-minded creative people across the country and across diverse disciplines to come together, share ideas and meet one another, something no more in evidence than in the outcry that has followed news of it's demise. I have met many collaborators and made many friends through my involvement with IdeasTap, friends I suspect I will keep for the rest of my life. The fact that for all of this good work, IdeasTap has been unable to secure funding to keep its doors open would seem to speak volumes about the state of arts funding in the United Kingdom. It speaks to regional marginalisation, as the narrowing arts budgets continue to be disproportionately levied on the south east, a region where fewer and fewer young artists can afford to live. It speaks to growing inaccessibility, as the arts become a playground for the sons and daughters of the rich, who can afford to trade their craft for plaudits alone. It speaks to the way the arts have been divested of their teeth, guided and guiled into a sort of corporate adornment, all too often an ashtray for the cigars of plutocrats.
At a time like this, after six years of recession, six years of cuts, and six years of demoralisation, we don't need one less charity like IdeasTap, we need ten more.